Exhibit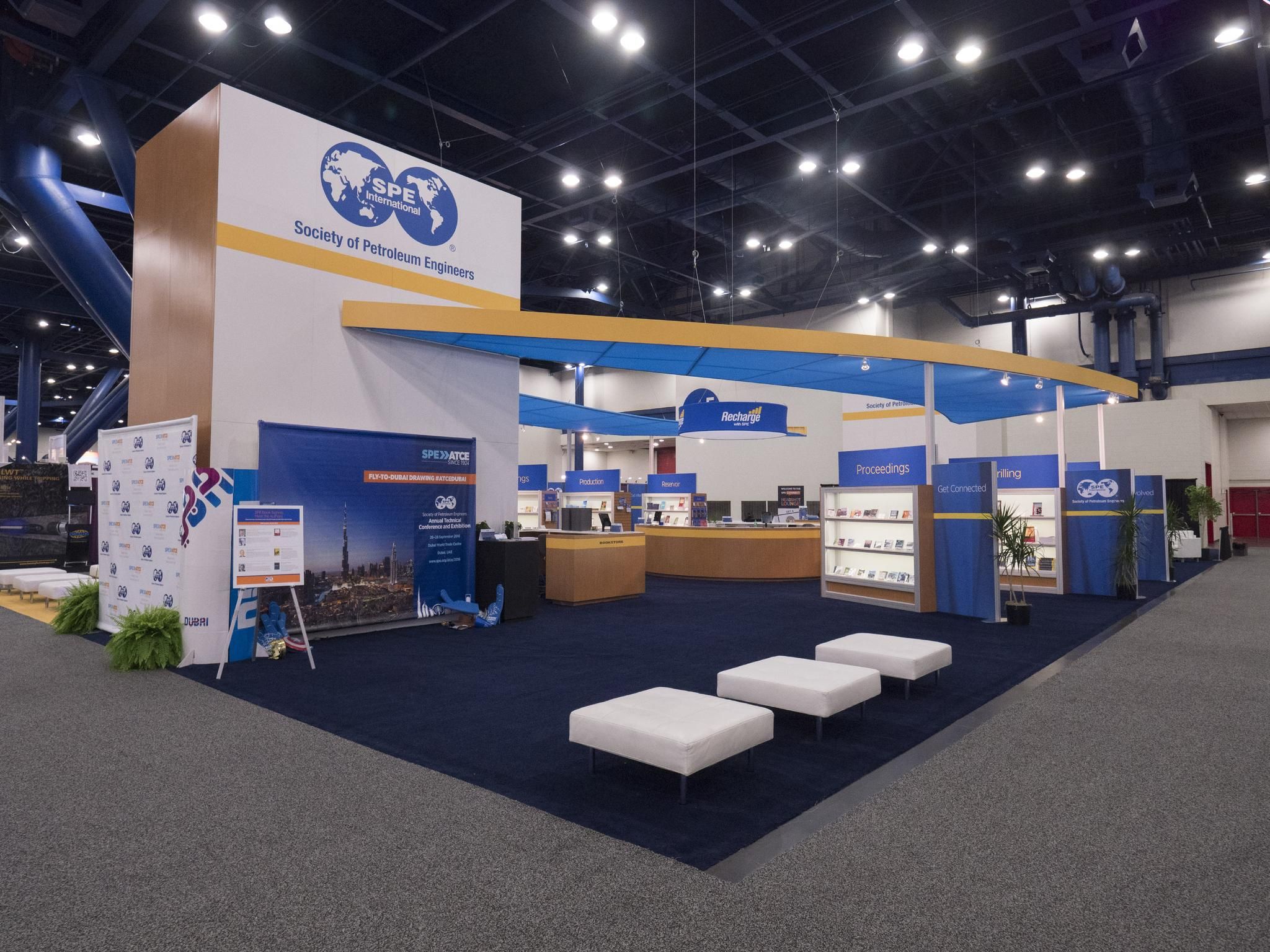 Exhibit Your Solutions to the Global E&P Industry's Top Buyers and Decision Makers
Reach them where they are most receptive. ATCE features unparalleled technical sessions, unmatched content, and exciting forums that draw the most influential minds in the industry.
As an event that advances our industry through question, challenge, debate, and collaboration, it is a highly cost-effective sales and marketing platform. If you want to extend your brand and presence in our industry, you belong among the leading companies showcasing at ATCE.
Being part of this network allows you to:
Share your company's expertise with a targeted group of experts
Showcase your advanced technologies, valuable services, and unique expertise
Personally interact with potential and current customers
Acquire valuable sales leads and customer feedback
Expand your markets by identifying new potential customers, suppliers, and partners
"The attendance at SPE/ATCE of high-level speakers, technical authors, and delegates from around the globe provides Abaco Drilling with the best platform to interact with a wide range of oil and gas professionals who influence our business. We have always found that ATCE gives us the ability to collaborate with our customers on ways to solve their challenges and to cultivate an understanding of new technologies and developments in the industry. "

"At Baker Hughes we believe collaboration is essential to taking energy forward. That's why we are looking forward to ATCE 2021, an event that has always promoted thoughtful discussions around making energy safer, cleaner, and more efficient for people and the planet."

"Chandler Engineering is best known in the oilfield Industry as the pioneer in developing and manufacturing oilfield cement test equipment. Virtually every oil well cement testing laboratory has a Chandler Engineering consistometer. ATCE is the ideal forum to meet with existing customers and prospects."

"SPE-ATCE is a high-quality event that gathers professionals worldwide to share their expertise about subjects from upstream to downstream in the O&G industry. ATCE also offers a very well-organized exhibition floor where you can establish contacts and find solutions for your specific needs. The EOR Alliance looks forward to participating in version 2021 presenting some technical projects and in the exhibition to meet again in safe environment and discuss your needs in Enhanced Oil Recovery."

"Our experience is that ATCE is a very professional, high-quality technical event. We find it to be one of the best events to be an exhibitor to showcase our unique stimulation technologies. Since the Middle East is a very important market for Fishbones, our participation was an easy decision to make."

"At this year's SPE ATCE, H&P will be connecting with global industry leaders to showcase how we deliver positive drilling outcomes through our advanced portfolio of drilling automation capabilities."

"Select Industries, Inc. will exhibit/participate in SPE ATCE 2021 as an opportunity to promote our solid chemical products to a clientele which we have previously had limited exposure to. We will have upper management on-site to visit with potential customers and answer any questions they may have about Select Industries, Inc., or our line of solid chemical products."

"ATCE is recognized globally for the high level and quality of its technical content, which fits very well with Silverwell's products and solutions"

"TDE is a loyal exhibitor of the ATCE with a great appreciation for the event's technical excellence, and opportunities to attend the conference and forums with industry experts and key decision makers. At this year's ATCE 2021 in Dubai, TDE is looking forward to showcasing how our solutions help customers to perform beyond their own expectations and beyond the industry standards."
Quick Links
Sales and Sponsorship Enquiries
Sylvia Ansara, Senior Manager
Sales and Exhibits, Middle East, Africa, and South Asia
Exhibits and Operations Enquiries
Reggie Alcala, Operations and Exhibits Manager
Middle East, Africa, and South Asia
Please Note:
We collect and share personal information that you provide to us in order to communicate with, and provide information and services to, you regarding the event. We have a legitimate interest in processing your personal information for these reasons. For more information, please see our
privacy policy
.
About the Venue
The Dubai World Trade Centre (DWTC) is a single complex comprising more than a dozen halls, a wide range of spacious meeting rooms, hotels, office towers, and other amenities. Each multipurpose venue is integrated into the site to provide maximum flexibility and convenience.
DWTC welcomes more than 2.2 million visitors and tens of thousands of exhibitors annually from around the globe to more than 100 of the most acclaimed sector-specific trade fairs, blockbuster consumer events, and prestigious international conferences.