Sponsor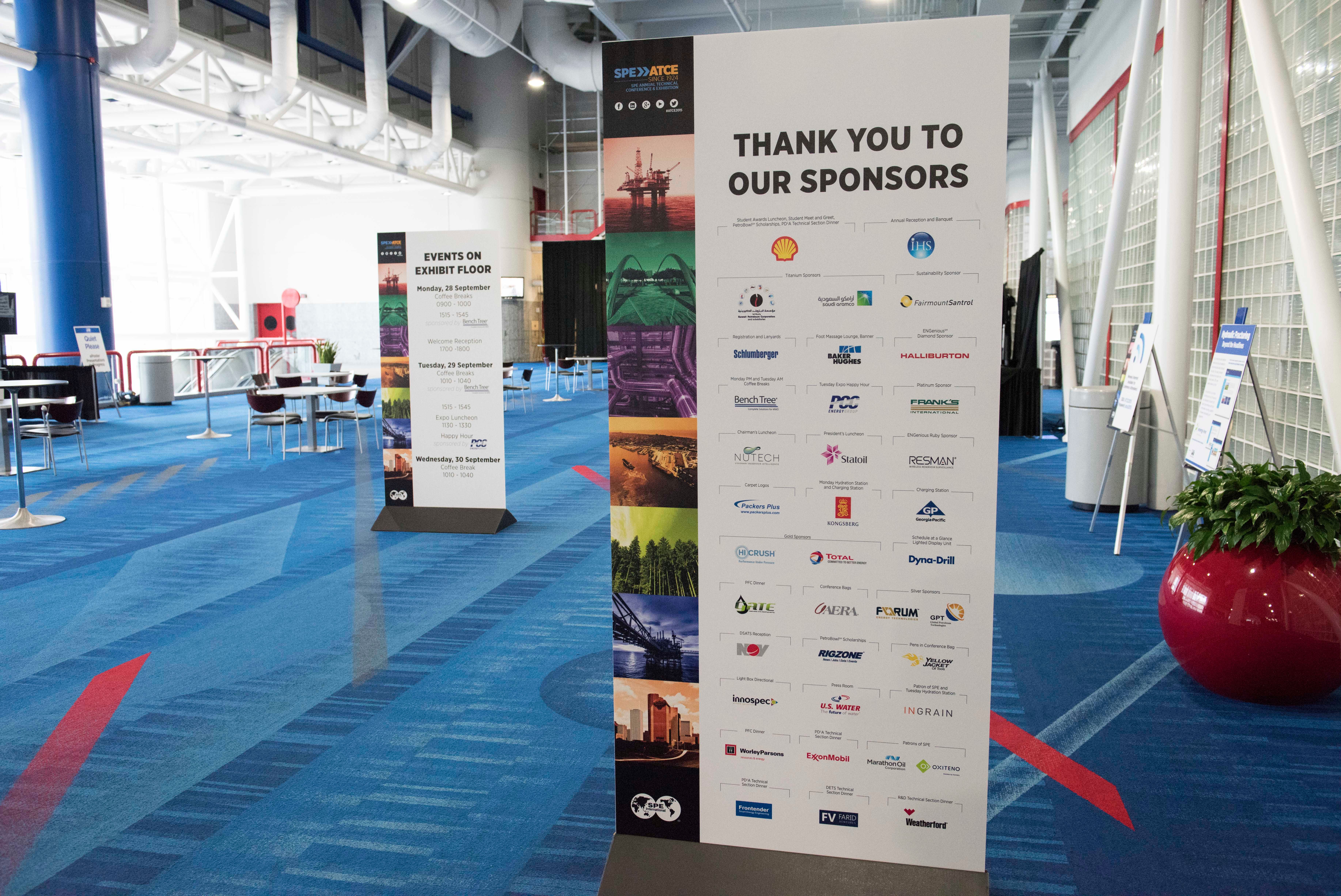 Give your organisation maximum exposure to a sophisticated audience of E&P professionals, including top decision-makers in the industry, by obtaining a sponsorship package for ATCE 2021.
The value of promoting your organisation's name and brand at SPE's premier annual event is immeasurable.
Sponsorship packages have been carefully designed to align with different marketing objectives and to suit a range of budgets. Sponsorships are proven to give your company immediate visibility and impact. In addition to increased brand exposure, specific sponsorship packages can help you influence a targeted technical or demographic group.
Premium Sponsorship Packages
Diamond: USD 100,000
Titanium: USD 75,000
Platinum: USD 60,000
Standard Sponsorship Packages
Gold: USD 35,000
Silver: USD 25,000
Delegate and Visitor Registration: USD 55,000
Conference and Exhibit Entrances: USD 50,000
Knowledge Sharing Arena (ePoster Stations): USD 50,000
Mobile App: USD 50,000
Mobile Charging Stations: USD 45,000
Delegate Lunch (Per Day): USD 40,000
Bottled Water: USD 40,000
Branded Face Masks: USD 40,000
Conference Carry Bag: USD 40,000
Conference Directional Signage: USD 40,000
Conference Preview, Programme and Exhibit Guide: USD 40,000
Exhibition Hall Banners: USD 40,000
Hand Sanitising Stations: USD 35,000
President's Lunch: SOLD TO HALLIBURTON
Venue Map (You are Here) Signage: USD 35,000
Conference Author Lounge: USD 25,000
Coffee Breaks (Per Day): USD 15,000
Floor Graphics: USD 15,000
Conference Proceedings (Voucher Card): USD 10,000
Associate (Tailored Package): USD 10,000–20,000
Quick Links
Sales and Sponsorship Enquiries
Sylvia Ansara, Senior Manager
Sales and Exhibits, Middle East, Africa, and South Asia
Please Note:
We collect and share personal information that you provide to us in order to communicate with, and provide information and services to, you regarding the event. We have a legitimate interest in processing your personal information for these reasons. For more information, please see our
privacy policy
.